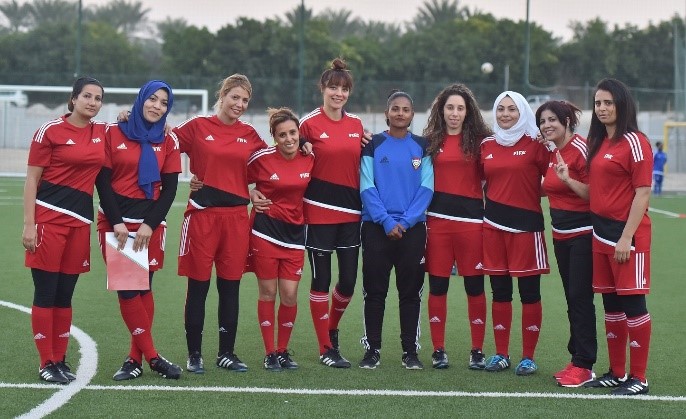 The Course is organized in UAE for the First Time to Develop Female Coaches 
Dubai / Saturday, January 6th, 2018: UAE FA has successfully concluded AFC (C) Coaching Course the day before. The course which was run from 23 December 2017 to 4th January 2018 was the first one to be organized for female in UAE where 24 participants have taken part representing 7 countries, i.e. UAE, KSA, Jordan, Syria, Tunis, Afghanistan and Philippine. It was supervised by Horiya Al Taheri and the AFC Instructor, Abdulla Hassan. 
Horiya Al Taheri said "this course which is organized in UAE for the first time aims at developing women football in UAE. The course was attended by six players from UAE Women National Team as well as the coaches of training centers"
She added "the course comprised some theoretical sessions highlighting the coach characteristics, player's basic skills, and organization of training session and exploration of talents".
The participants analysed UAE Women National Team three friendly games as well as the UAE National Team match played recently in 23rd Arabian Gulf Cup versus KSA, and find out pros and cons. The practical sessions were conducted at UAE FA pitches with participation of U-15 Women National Team.
www.uaefa.ae