Event Details
Description
FATIMA BINT MUBARAK LADIES SPORTS ACADEMY

3rd PHYSICAL EDUCATION TEACHERS FORUM

 28 SEP  2017  / 08:30 - 14:00 
 Under the patronage of H.H. Sheikha Fatima Bint Mubarak, Chairwoman of the General Women's Union (GWU), Supreme Chairwoman of the Family Development Foundation (FDF) and President of the Supreme Council for Motherhood and Childhood; and H.H. Sheikha Fatima Bint Hazza Bin Zayed Al Nahyan, Chairperson of the Board of Directors of the Sheikha Fatima Bint Mubarak Ladies Sports Academy and Chairwoman of the Abu Dhabi Ladies  Club, the FBMA is pleased to  announce the organization of the 3rd annual Physical Education (P.E.) Teachers' Forum, which will be held on 28 September 2017 at the Al Forsan International Sports Resort in Abu Dhabi.
Objective
The Forum, that has been bringing the P.E. Teachers of the capital together since 2015, convenes again to discuss best practices to help students advance their health, get rid of diseases, and enjoy wellness throughout life.
Teachers will be presented with methods and practices to facilitate a healthy environment at school, securing students against unhealthy habits that prove unproductive in their student life. Reviewing how healthier sleep can improve students' performance, the Forum will also focus on aspects of physical activity that can help boost academic achievement across different age groups.
       
Speaker
Dr. Osama Kamel Ali Alalla
Specialist in Health and Physical Activities
Ministry of Education - Dubai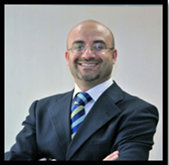 Programme:
Thursday 28th September 2017,
At Al Forsan International Sports Resort in Abu Dhabi
the Forum language is Arabic
8:30am – 9:00am

Registration

9:00am- 10:30

Session 1:

Healthy Sleep and its Relation to Health and Academic Achievement

 

10:30am – 11:00 am

Coffee Break

11:00am-12:30pm

Session 2:

Keys to Promoting Student Health

 

12:30pm – 1:00pm

Break

1:00pm-2:00pm

Session 3:

Physical Activity and Chronic Disease

 
 Who can participate?
The Forum is open to all P.E. teachers from girls-only government across UAE. Participation will be free.
Please note that registration is required to ensure your participation, due to limited space availability.
For any inquiries, please contact the Education Section at education@fbma.ae

Location map