Unified Sports Women's Day by FBMA
Mubadala Arena
October 19, 2019
2nd Unified Sports Women's Day by FBMA
On Saturday, October 19, 2019
Time: 11:00pm – 15:00 pm
Place: MUBADALA ARENA – Abu Dhabi
The event will celebrate the power of sport to bring people together, as women with and without intellectual disabilities will join forces to spread a message of social inclusion.
Be part of the most exciting sporting event of October.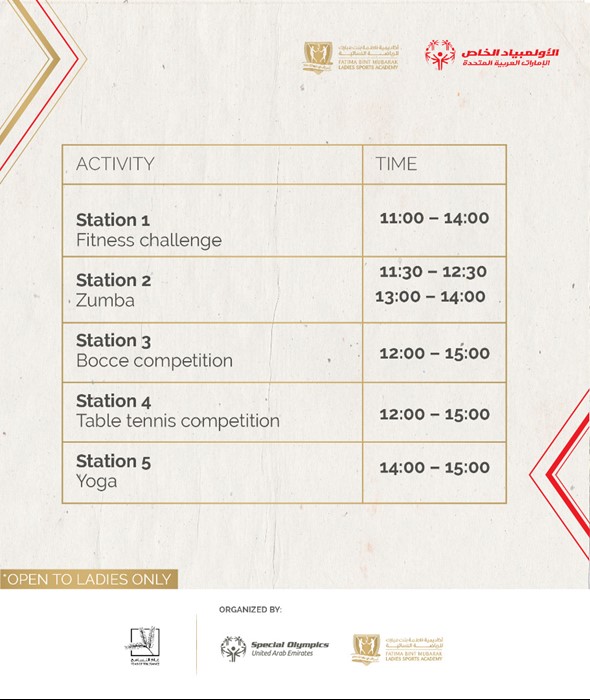 For any inquiries please contact Ms. Fatima Al Ali:
E-mail: fatima.alali@fbma.ae
See you at the arena!