ICSW is dedicated to connecting inspiring women of all backgrounds and generations, from sports fans to sportswomen, academics to professionals.
Our unparalleled line-up of speakers and panelists are some of the most inspirational figures in women's sport and culture - industry leaders, barrier-breakers, sporting icons and influencers.
ICSW is your chance to listen to, and be a part of, great debates and in-depth discussions on the issues that matter to women, and to learn from some of the most experienced industry figures and sporting icons in the world.
Check back with us regularly to find out the latest news and announcements about our speakers, panellists, moderators and MCs in 2017.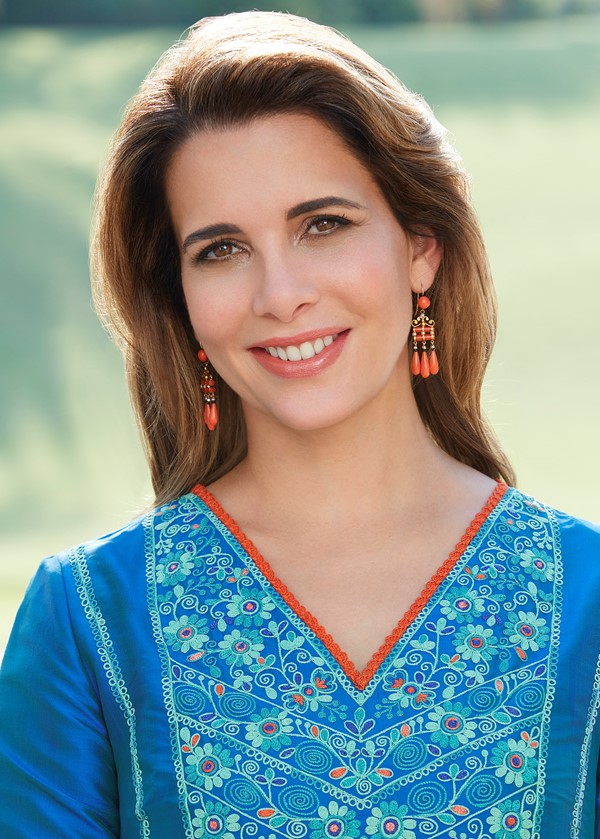 HRH Princess Haya Bint Al Hussein
HRH Princess Haya Bint Al Hussein wife of HH Sheikh Mohammed Bin Rashid Al Maktoum, Vice-President and Prime Minister of the UAE and Ruler of Dubai, is a former Olympic athlete, a former member of the International Olympic Committee (IOC) and a former President of the Fédération Equestre Internationale (FEI).
Sports have always been an integral part of HRH Princess Haya's life. At the age of 13 She became the first female to represent Jordan internationally in equestrian show jumping. In 1992, HRH Princess Haya became the first and only female to win a Pan-Arab equestrian medal when She won the individual bronze at the Pan-Arab Equestrian Games. In 2000, She represented Jordan in show jumping at the Sydney Olympic Games, and was Her nation's flagbearer at the event. Two years later, Princess Haya competed for Jordan in the World Equestrian Games in Jerez, Spain. She was the first Arab woman to qualify for and compete in an equestrian world championship.
Recognizing the positive and empowering impact sports have had on Her own life, HRH Princess Haya has worked to give others, especially young girls, a similar experience. Her work as President of the FEI and as a member of the IOC was motivated by the belief that sport improves lives, empowers women, and breaks down barriers between people and nations.
In June 2015, HRH Princess Haya was awarded the prestigious Longines Ladies Award to celebrate Her achievements and positive impact had on equestrian sport. In January 2016, She received the Award for Local Sports Personality from the Mohammed Bin Rashid Al Maktoum Creative Sports Award.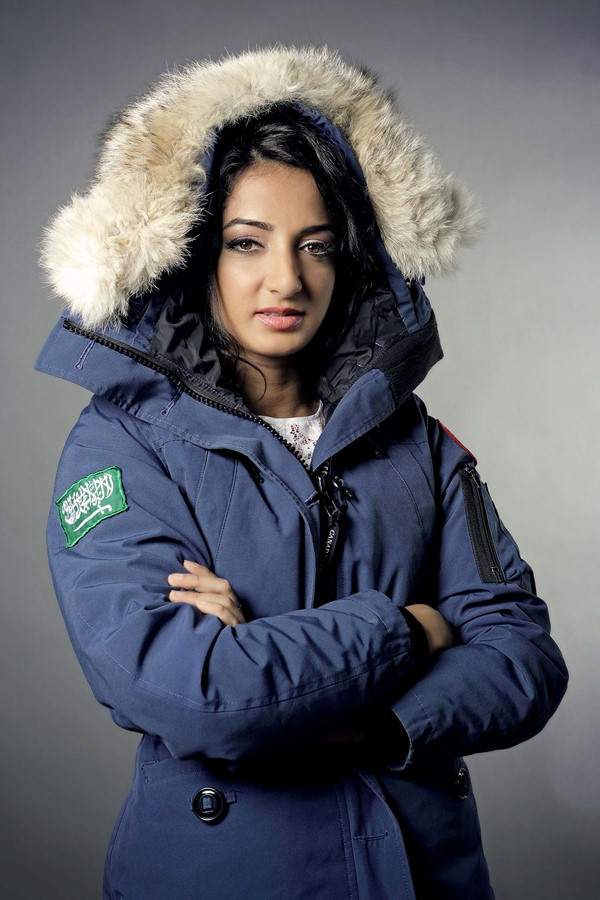 Raha Moharrak
At the age of 25, Moharrak successfully reached the peak of Kilimanjaro on her first ever climbing trip, and just two years later shattered the glass ceiling by becoming the youngest Arab, and first Saudi, woman to reach the summit of Mount Everest. Now 30 years old, she has completed several immense climbs of some of the highest peaks across the world. READ MORE...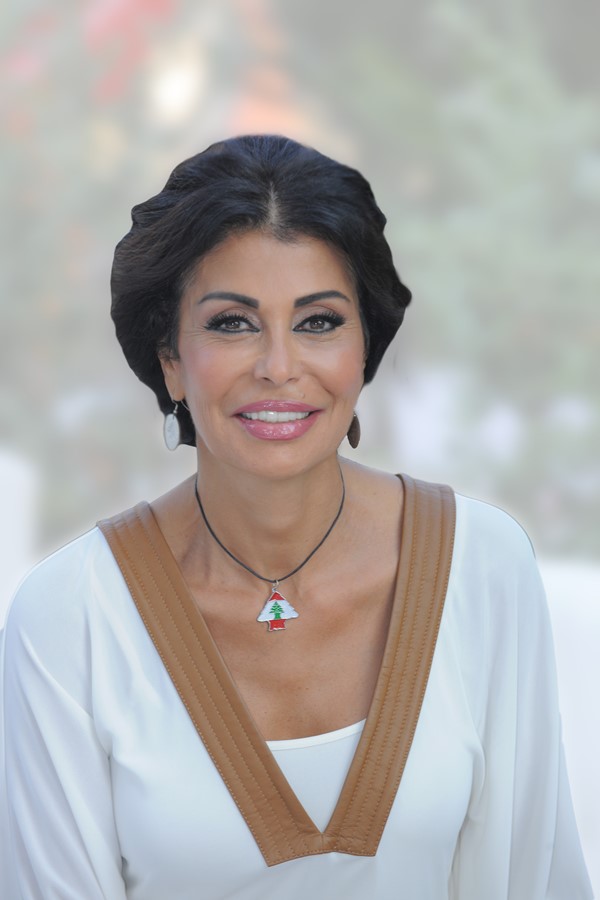 May El-Khalil
In 2001, May El-Khalil suffered a near-fatal accident while on her routine run that put her in a coma and left her unable to walk. After two years of struggling with her injuries, El-Khalil began walking again. Out of her own struggle, she was inspired to start a movement that would create a sense of community, inspiring others to overcome the adversities in their lives. This is when she founded the Beirut Marathon Association. READ MORE...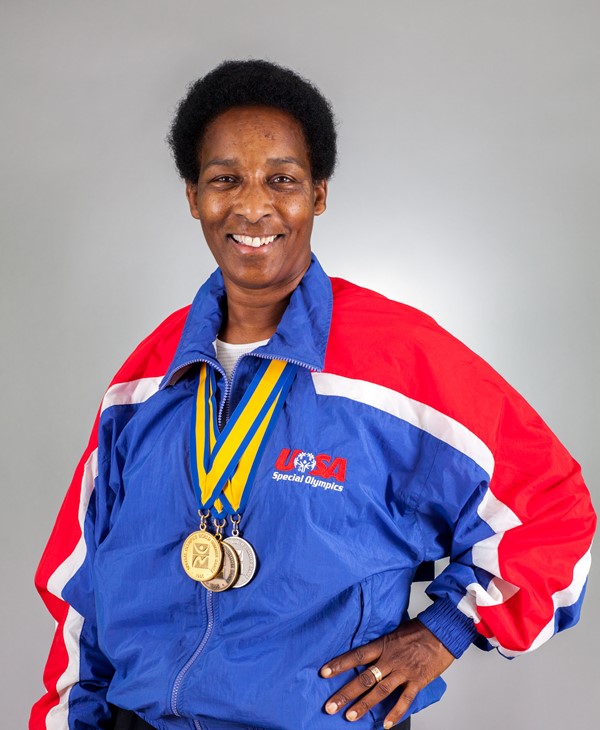 Loretta Claiborne
Loretta Claiborne was born in Pennsylvania in 1953, partially blind and unable to walk or speak until the age of four. Today, Claiborne is a global spokesperson and a member of the current Board of Directors for the Special Olympics.  She has also been the recipient of multiple prestigious awards including induction into the World Sport Humanitarian Hall of Fame 2007 and the Women in Sports Hall of Fame (2000). READ MORE...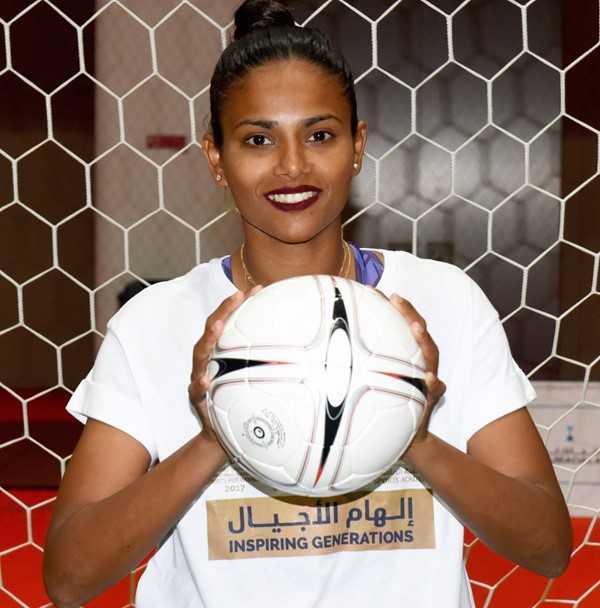 Houriya Taheri
Houriya Taheri is a role model who is recognized as having played a leading part in the development of a women's football culture in the UAE. She is the first Arab woman to receive a professional coaching license and the current UAE Women's National Team Assistant Coach.
Taheri started her career as a goalkeeper and was once rated as the best Arab goalkeeper in the region. Having had to pause her playing career due to the lack of an official women's national team, she decided to undertake her coaching qualifications and began to play a part in the development of the women's game in her home country.
She has been awarded her 'C', 'B' and 'A' coaching licenses by the Asian Football Confederation (AFC), and has played an integral role in the transformation of women's football in the UAE, including the formation of the UAE Women's National Team.
Since she began working, women's football in the UAE has expanded apace. Taheri has helped grow the domestic game from the point of having just seven registered female players to, in 2017, over 2,000 active players in the UAE, 8 clubs in the first league, women's Under 14 and Under 16 leagues, and eight dedicated training centres. All of which receive support from the Women Football Committee and UAE FA.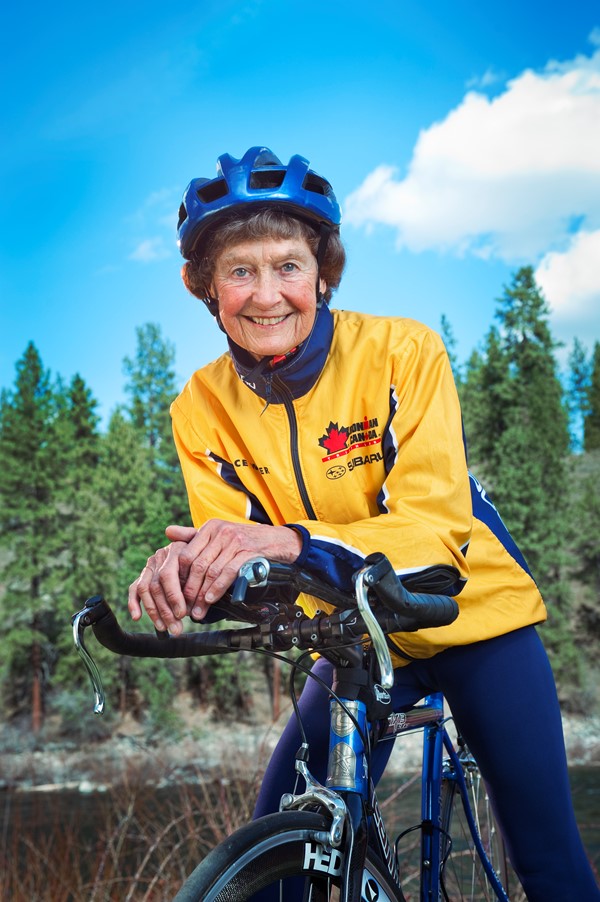 Sister Madonna Buder
Born in 1930 in Missouri, Sister Madonna Buder was active from an early age as a keen equestrian and tennis player, but was never the seasoned athlete she is today, aged 86.
At 23, Sister Madonna decided to follow her "true calling" by becoming a nun. Years later, she took up running which soon became a passion. She completed her first running race aged 47, her first triathlon aged 52 and her first 'Ironman' triathlon aged 55.
To date, Sister Madonna has competed in 37 marathons and 377 triathlons, including 45 'Ironman' triathlons - an extraordinary feat which has earned her the title 'The Iron Nun'. In 2012, she broke the record for being the oldest person to complete an Ironman triathlon at age 82.
Away from her life as a triathlete and a nun, Sister Madonna is a motivational speaker who seeks to spread her message of positivity and love to the entire world, and contributes to a number of non-profit organizations.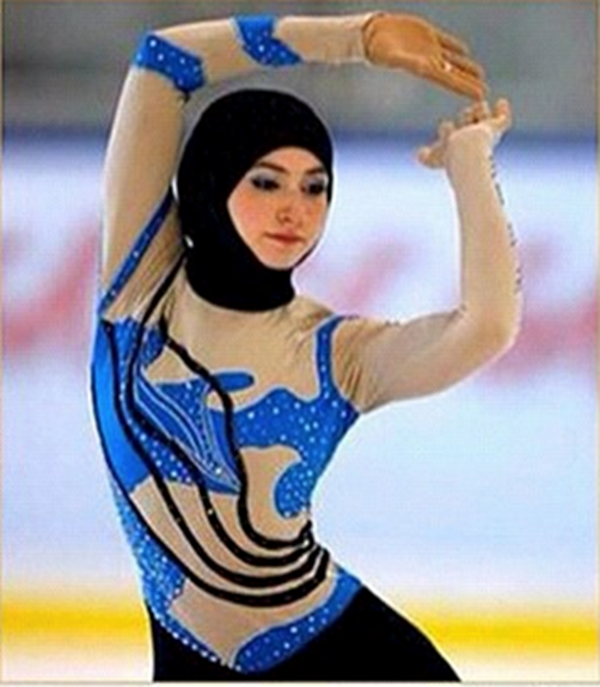 Zahra Lari
22-year-old Lari, a three-time UAE national figure skating champion, is the first Emirati figure skater to compete on the international stage. At 11 years-old, Lari was inspired to try figure skating after watching the Disney film 'Ice Princess'. Two days later, Lari skated onto the ice rink of the UAE capital's Zayed Sports City for the first time, embarking on what would become her life-long passion.
Despite her father initially encouraging her to keep figure skating as a hobby, Lari made her international debut three years later at the European Cup in Canazei, Italy. It was here that she received a 'deduction' in points due to her hijab. As the first international-level figure skater to compete wearing the hijab, it was left to Lari to successfully challenge the deduction with the International Skating Union (ISU) who have since allowed headscarves to be worn in competition.
Lari, an athlete sponsored by the Fatima Bint Mubarak Ladies Sports Academy (FBMA), now has her sights firmly set on making history by becoming the first Emirati to qualify for the Winter Olympic Games in 2018 in Pyeongchang, South Korea.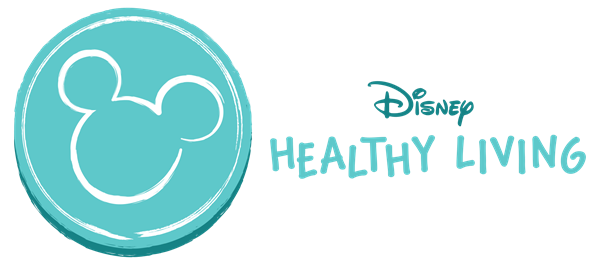 Reem Maziq
Reem Maziq joined The Walt Disney Company in 2012 as part of the Corporate Strategy and Business Development team during which she worked on the planning and development of several new businesses including Disney Life, Disney Party and Healthy Living, in addition to the acquisition of Lucasfilm Ltd and Germany's Das Vierte TV Channel. Maziq now holds operational responsibility for Healthy Living EMEA - a corporate wide business strategy encouraging life-long healthy behaviours in children and their families through story-telling, imagination and fun.
Since its adoption in 2014, the company has used Disney, Marvel and Star Wars stories and characters to position healthy eating and physical exercise as fun and accessible to children and their families. As a result, Healthy Living has resulted in the rapid growth of Disney's licensed healthy food portfolio and sportswear products.
Prior to Disney, Reem worked as an investment banking professional for 10 years across a number of financial centres in London, New York and Dubai.
Maziq speaks Arabic, English, Italian and French and holds a Bachelors of Law (LLB) in Law and European Law from King's College, University of London.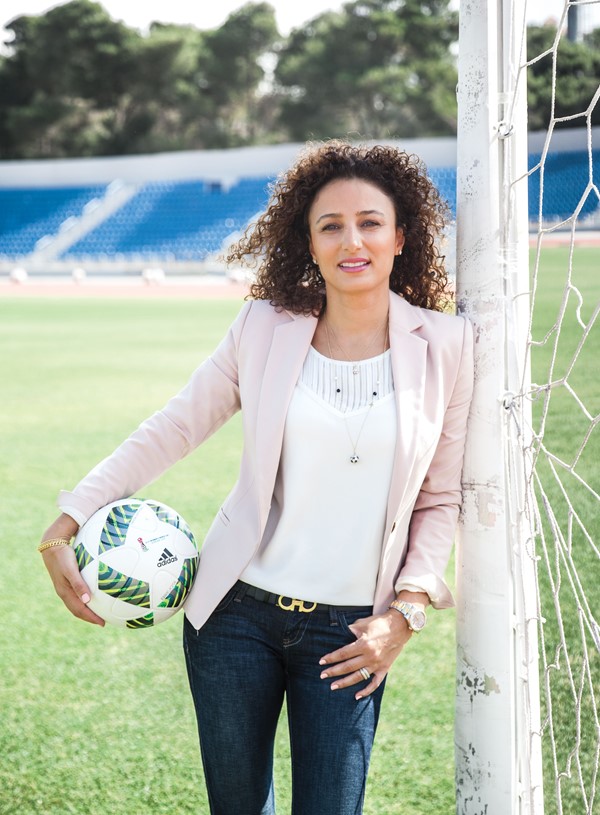 Samar Nassar
Samar Nassar boasts over 20 years' experience within the world of sports – both as an athlete and within the sports management industry.
Nassar competed in the 2000 and 2004 Olympic Games as a swimmer, and was appointed as Chief of Mission for Jordan's 2012 Olympics delegation, she also served as a board member of the Jordanian Olympic Committee.
Following her Olympic career, Nassar was chosen to spearhead Jordan's bid to host the FIFA U-17 Women's World Cup 2016, an ambitious project that was crucial to the development of the women's game in the country.
In December 2013, Nassar and her team's efforts were rewarded with the selection of Jordan to host the FIFA U-17 Women's World Cup 2016. Nassar was appointed as the CEO of the Local Organizing Committee (LOC) of the FIFA U-17 Women's World Cup 2016, leading the tournament to a successful delivery and marking the first time the tournament has been hosted in the Middle East.
Nassar was educated in Europe, with an Undergraduate Degree In Molecular Biology and Genetic and a Master's Degree in Sports Management.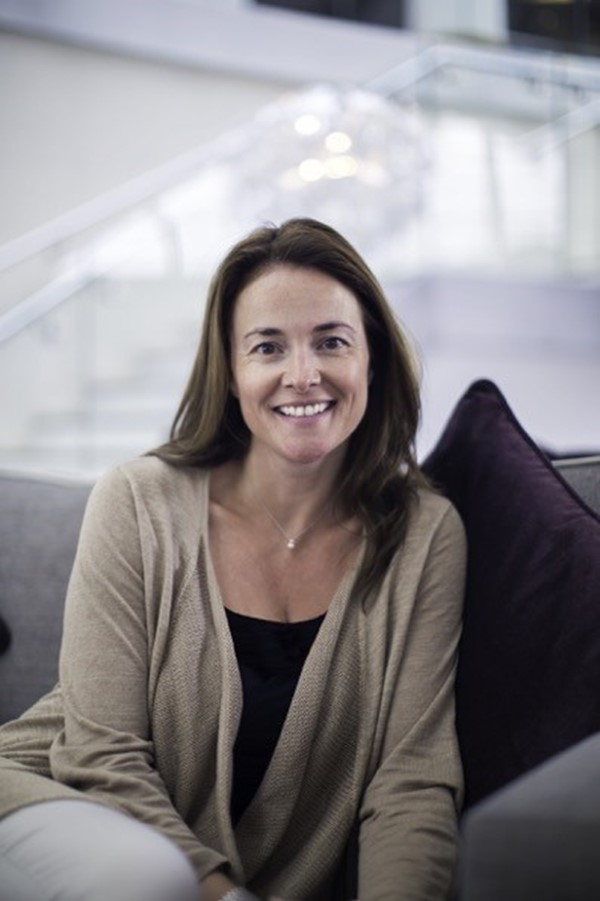 Kate Bosomworth
Described as an exceptional and energetic leader, Kate Bosomworth has worked in the sports arena for almost 20 years. Having built one of the most successful independent sports PR agencies in the UK, Bosomworth now provides strategic consultancy to a select group of clients worldwide. Bosomworth has worked with a host of global sports and wellness brands and rights holders including adidas, The Ryder Cup, UEFA, The North Face, Unilever and GSK.
In 2013, Bosomworth was appointed to the Board of Sport England as board lead for the ground-breaking women's campaign 'This Girl Can' – a movement to celebrate active women and to help women overcome the fear of judgement that prevents them being active. Bosomworth has been instrumental in the creation and development of this hugely successful campaign. More recently Bosomworth was asked to join the UK Government's Sport & Business Council.
Bosomworth has two children and lives in London.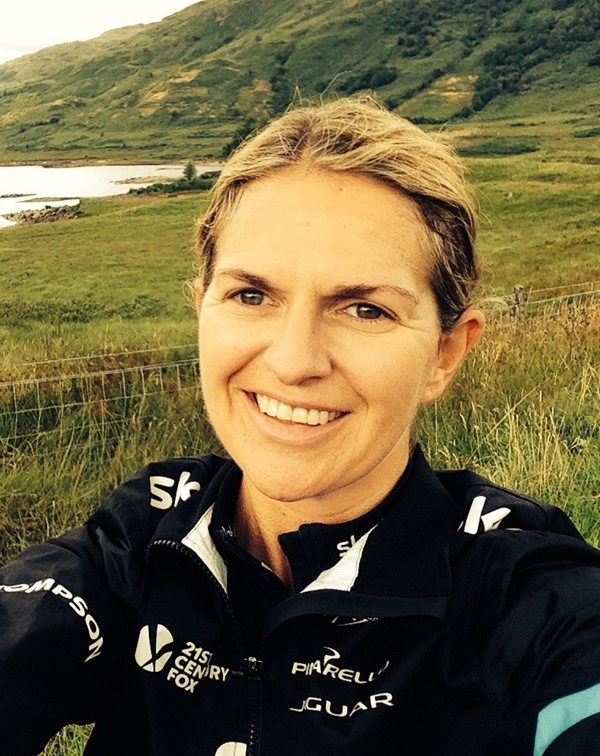 Tricia Thompson
Tricia Thompson, listed in The Guardian's Top 50 most influential women in sport in 2014, specializes in managing and creating value from sports and corporate investments with rights holders, talent, brands and governments.
Thompson has worked across a multitude of sports, including athletics, rugby, cricket, golf and Formula 1TM and has over 20 years' experience in the sports industry, working in London, Sydney and New York. Driven by her passion for both watching and participating in sport, Thompson has led social change sports programs and is an advocate of using sport as a platform for good.
Most notably Thompson spearheaded Sky's investment in cycling, facilitating behavioral and attitudinal change towards cycling in the UK by getting over one million people cycling regularly, and enabling British Cycling to secure £27 million from Sport England, making cycling one of the top funded sports in the UK.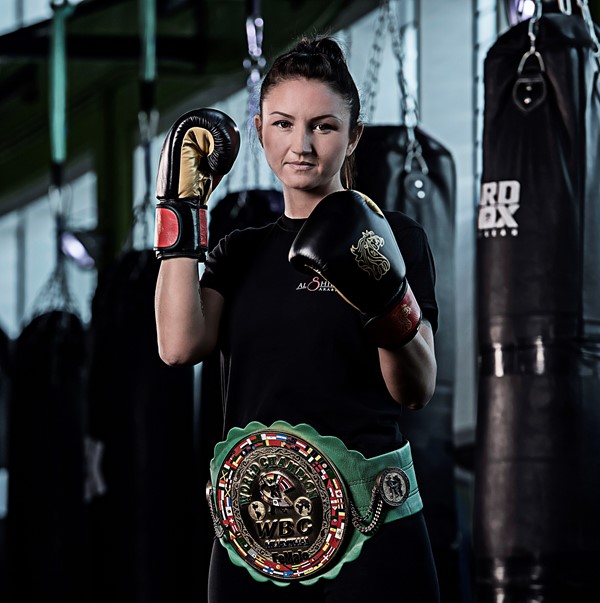 Julie Kitchen
Julie Kitchen is widely regarded as one of the all-time greatest martial artists in the world.
Born and raised in England, as a child she was very shy. However, she loved P.E and was a physically gifted youngster.
In 1989, Kitchen enrolled in the Sea Cadets, and by the time she was sixteen had worked her way up the ranks to Petty Officer – a journey she attributes as a major part of overcoming her shyness.  
After giving birth to twins in 1999 at the age of twenty-one, Kitchen joined a local gym to lose weight and quickly developed a passion and talent for Muay Thai. Kitchen's professional debut was in 2002, where she wore two sets of shin guards and a head guard! Her previous shyness now faded, she became completely addicted to fighting.
Over Kitchen's professional fighting career, she faced fighters from fifteen different countries, and became the first British woman to win a WBC title. Kitchen officially retired in 2012.
Kitchen's inner strength and spirit continues to inspire female athletes across the globe, and she is extremely proud to be considered The Queen of Muay Thai, a name given to her by her supporters.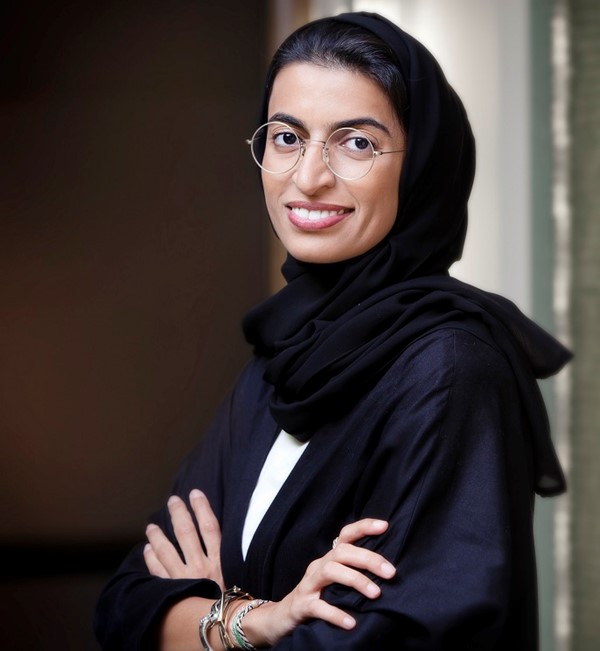 Her Excellency Noura Al Kaabi
Her Excellency Noura bint Mohammed Al Kaabi was appointed as the UAE Minister of State for Federal National Council Affairs in February 2016. In this role, H.E. Noura Al Kaabi acts as the key link and facilitator between the Cabinet and the Federal National Council
Noura is Chair of Abu Dhabi Media Company, Chair of the Media Zone Authority - Abu Dhabi (MZA) and twofour54; andChair of Abu Dhabi National Exhibitions Company (ADNEC Group). She is also on the committee of TCA's Museum Acquisition Committee and is part of the Advisory Board for Abu Dhabi Music and Arts Foundation and Qasr Al Hosn. She is also a board member of the UAE's National Media Counciland theNational Archive
H.E. Noura Al Kaabi holds B.A. in MIS from UAE University and has also completed the Executive Leadership Programme from London Business School.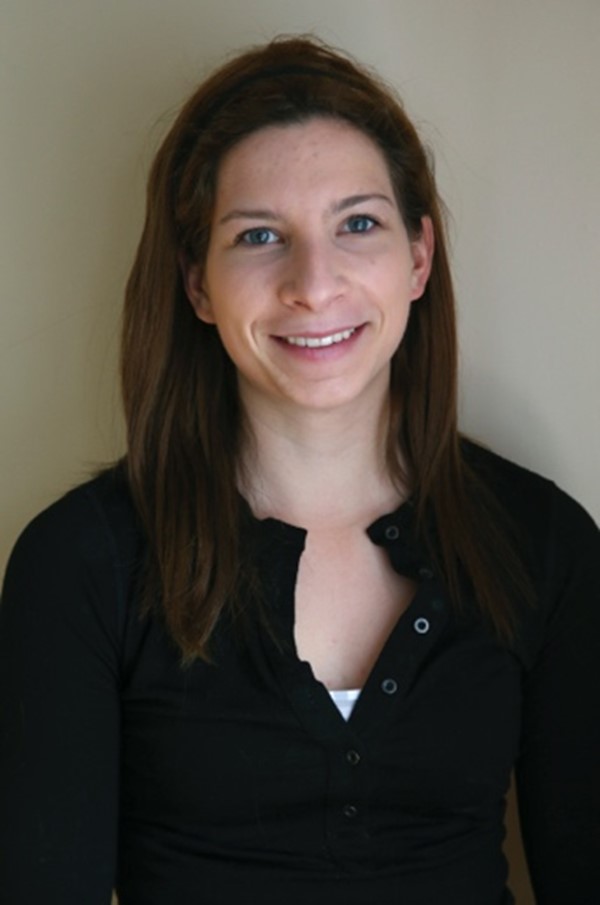 Maddie Meyer
Maddie Meyer is a staff photographer for Getty Images based in Boston, Massachusetts; specializing in sports in the New England region and beyond. After completing a bachelor of science in photojournalism from Ohio University, she joined the Getty Images team in January of 2015. Whilst completing her studies, Meyer undertook internships at The Washington Post, The Seattle Times, and Getty Images in New York. Her favorite assignments are those that combine her editorial background and love of sports. From small town rodeos, to covering the infield at Talladega Superspeedway and the FIFA Women's World Cup 2015.
Meyer's work is continually published in major metropolitan daily newspapers, magazines and websites worldwide, including ESPN, The New York Times, Sports Illustrated, and The Washington Post, amongst others.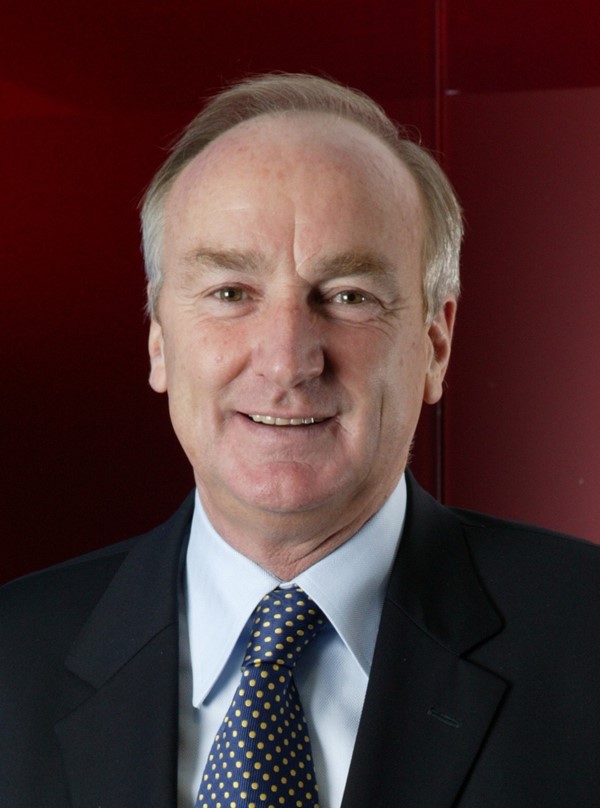 Alan Pascoe MBE
Credited with pioneering the Sports Marketing business in the UK, Alan Pascoe has created two world leading agencies from scratch.  He sold API to Interpublic, which became the founding agency of what is now Octagon, and then built CSM – with skill sets across the whole sports marketing, events and entertainment sector – for Chime, before stepping down and handing over his Chairmanship to Lord Sebastian Coe.                                                                             
Formerly an international athlete representing Great Britain in 5 events, he won gold medals at the Commonwealth Games, European Championships and a Silver in one of his 3 Olympic Games, during which time he was Team Captain for 4 years. He subsequently commentated and presented sport and entertainment programmes for ITV.
Pascoe was Vice-Chairman of London's 2012 bid for the Olympic & Paralympic Games – has served as a member of the Sports Council, BBC Advisory Board, various Ministerial commissions and was awarded an MBE for his contribution to sport.
He now advises company heads on their stakeholder engagement programmes and partnerships.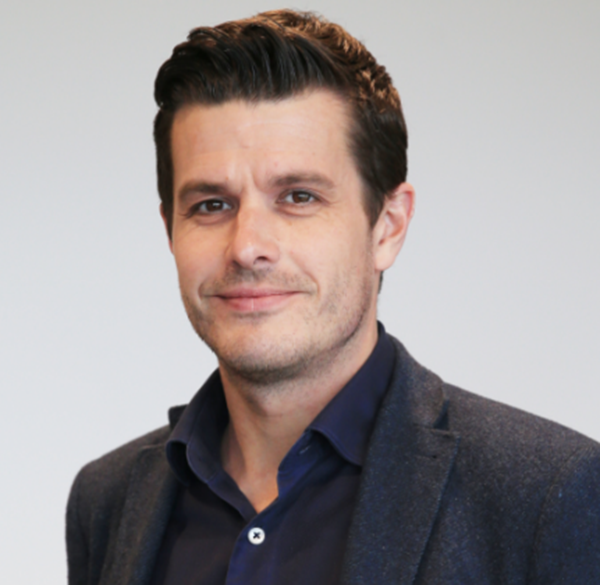 Gavin Makel
Gavin Makel's involvement in professional football goes back ten years where he worked within the football operation of the community foundation.  
In his current role as Head of Women's Football at Manchester City, he is responsible for the business operation of the organisation which encompasses player recruitment, marketing, commercial, finance management and match day operations.
He has been a club representative for the FA Women's Management Committee and currently sits on the European Club Association task force for women's football.
Commenting on the MCWFC project, Makel has stated:
'We are here to challenge and change the perception of women's football. We are professionalising a sport which traditionally hasn't received the support or resource it has deserved'.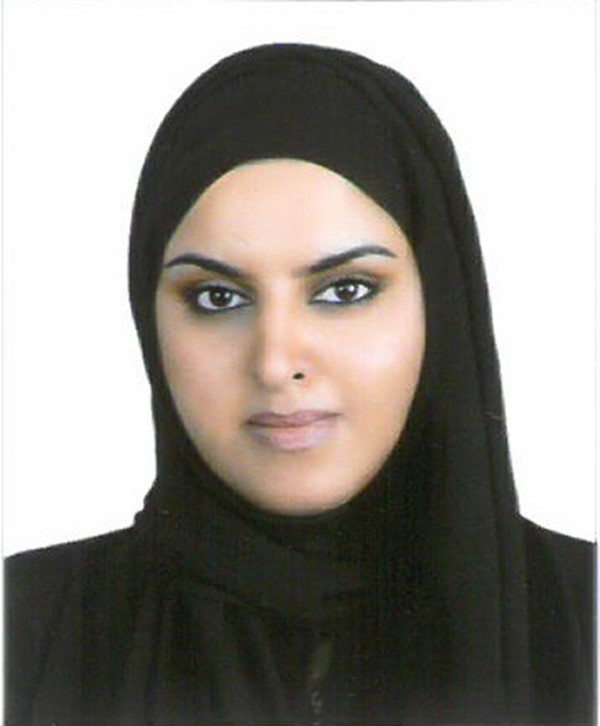 Her Excellency Rym Alfalasy
Appointed by a federal decree issued by the President His Highness Sheikh Khalifa Bin Zayed Al Nahyan in July 2013, Her Excellency Rym Abdulla Al Falasy serves as the Secretary General of The Supreme Council for Motherhood & Childhood. She is also a Board Member of the Gender Balance Council, and most recently became a Member of the United Nations' High - Level Advisory Group for " Every Woman Every Child " and Global Strategy for Women's, Children's and Adolescents' Health
Working under the directives of Her Highness Sheikha Fatima bint Mubarak - Chairwoman of the General Women's Union, President of The Supreme Council  for  Motherhood  &  Childhood  and  Supreme  Chairwoman  of  the Family Development Foundation-,Al Falasy strives to achieve the Council's driving objectives. These include promoting the participation and empowerment of motherhood and childhood and ensuring support is granted for all mothers and children; especially in educational, cultural, healthcare, social and psychological  aspects, ensuring their safety   and   security, suggesting development policies for their progress and encouraging studies & research in the fields of motherhood and childhood.
She received a Medal for Community Service awarded by Lt. General H.H. Sheikh Saif bin Zayed Al Nahyan – United Arab Emirates' Deputy Prime Minister and Minister of Interior -, in addition to the 'Dendrobium Sheikha Fatima bint Mubarak' orchid flower pin awarded by the Ambassador of Singapore in November 2018.
Prior to joining SCMC, Rym Al Falasy worked with the General Secretariat of Abu Dhabi Executive Council, where she led the Strategic Communications Section. Before that, she was Head of the Communication Section of the Office of the Brand of Abu Dhabi, where she became instrumental in implementing key strategic communications initiatives and projects there from 2009 to 2012.
Her  Excellency Rym Abdulla Al Falasy obtained her BA in Social and Behavioral Sciences from Zayed University, Abu Dhabi, and gained a Certificate in Business for International Professionals (BUSIP) from the University of Washington, and Master in International Law, International Relations and Diplomacy from Sorbonne University - AbuDhabi.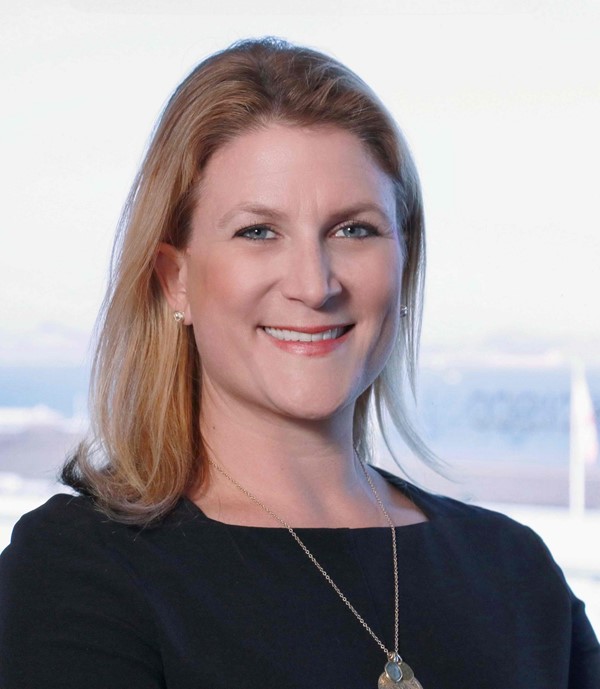 Kate Johnson
Kate Johnson is Vice President and Head of Global Sponsorship Marketing at Visa. In her role, she oversees the global portfolio of sponsorships for Visa, including the company's 30-year partnership with the IOC, FIFA and the NFL. Through these properties and platforms, Visa has been able to offer unique value to clients, while building a stronger brand and driving business growth globally. Prior to joining Visa, Kate served as a Senior Director within WME IMG's Global Consulting Group.
In 2017, Johnson was named by Adweek as one of the '35 Most Powerful Women in Sport.' She won the 2017 Sports Business Journal 40 Under 40 Award, and the 2017 Leaders Under 40 Award.
Johnson, a former professional rower, competed at the 2004 Olympic Games in Athens, Greece where she and her teammates won a silver medal. She is a 2002 World Champion and Olympic and World Record holder. A graduate of the University of Michigan, Johnson is a three-time first team All-American, and was inducted into the University of Michigan Hall of Honor in 2016.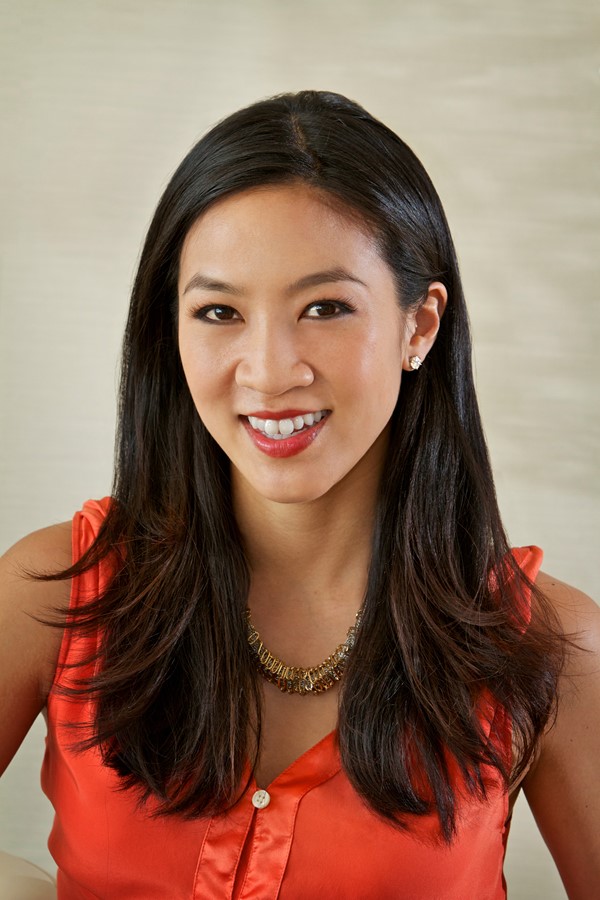 Michelle Kwan
The most decorated figure skater in U.S. history, Michelle Kwan's skating brilliance and accomplishments have earned her a place among the all-time greats of the sport.  From 1995 to 2005, Michelle dominated the sport like no other skater in history, winning an unprecedented 43 championships, including five World Championships, nine U.S. National Championships and two Olympic medals.  In the nearly 100-year history of U.S. figure skating, no American man or woman has won more world titles, national titles or Olympic medals. 
In 2003 Michelle earned her seventh U.S. Figure Skating Skater of the Year award.  In an unprecedented move, U.S. Figure Skating renamed the award in her honor.  It is now called the Michelle Kwan Trophy.  In January 2012, Michelle was inducted into the U.S. Figure Skating Hall of Fame, the highest honor in U.S. figure skating.  In March 2012, Michelle was elected to the World Figure Skating Hall of Fame, the only member of the Class of 2012. 
 Currently, Michelle serves as a Senior Advisor and the first Public Diplomacy Envoy at the U.S. Department of State, traveling the world to meet with young people to speak about leadership and social and educational issues.  In June 2010, President Obama appointed Michelle to the President's Council on Fitness, Sports and Nutrition.  Also in 2010, Michelle was elected to the Board of Directors of Special Olympics International, the organization's ultimate governing authority responsible for global affairs and strategies. 
Michelle graduated from the University of Denver in November 2008 with a degree in International Studies.  In May 2011, she received a master's degree from the Fletcher School of Law and Diplomacy at Tufts University, majoring in International Relations.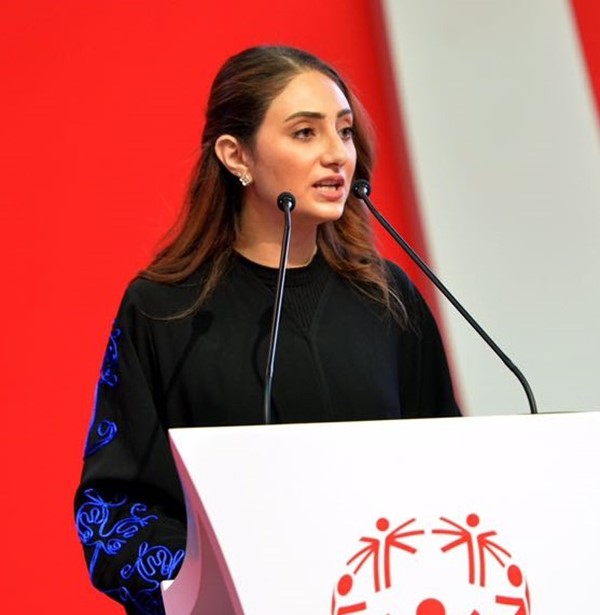 Tala Al Ramahi
Tala Al Ramahi is Chief Strategic Officer of the Special Olympics World Games 2019. In this role, she leads strategy and legacy for the Games. Al Ramahi was also member of the Bid Committee, helping lead the efforts to develop Abu Dhabi's winning bid in along with key government, semi-government and private entities, as well as NGOs in the UAE. She is also a Manager at the Office of Strategic Affairs at the Abu Dhabi Crown Prince Court, where she leads rich public policy analysis on socioeconomic issues pertaining to Abu Dhabi and the UAE in various fields, including education, health, governance and citizen wellbeing.
Al Ramahi is currently seconded from the Crown Prince Court to the Local Organizing Committee of the Special Olympics World Games 2019. Previously, she was Programs Director of Al Bayt Mitwahid, an NGO founded by employees of the Crown Prince Court, that plans and implements initiatives across the UAE to address societal needs and challenges utilizing innovative and sustainable practices.
Al Ramahi has a Bachelor's degree in Economics from Stanford University, and Master's Degree in Journalism for the Columbia Graduate School of Journalism.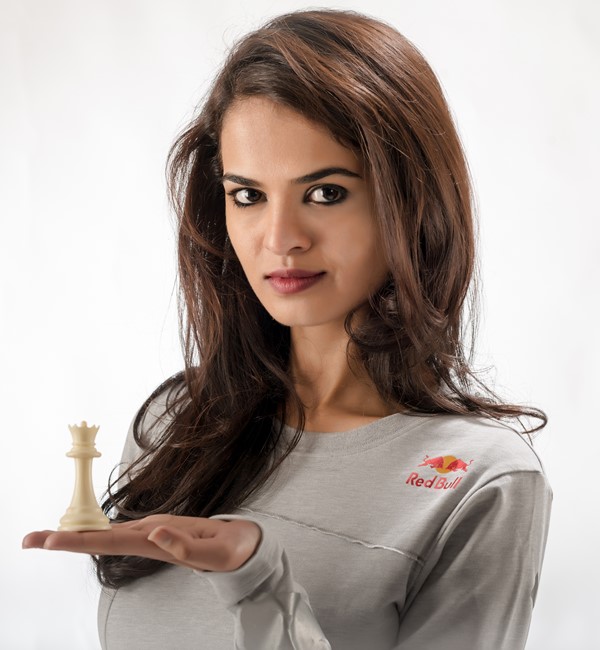 Tania Sachdev
Tania Sachdev's name has been synonymous with women's chess in India. This International Masters and Woman Grandmaster has been conferred with the prestigious Arjuna Award in 2009 by the government of India.
Sachdev is fresh off her bronze medal win at the Commonwealth Chess Championship which took place in her hometown of New Delhi in July 2017. She and Padmini Rout won bronze in the Women's Rapid Team event at the Asian Indoor Games at Ashgabat (Turkmenistan) in the last week of September 2017. Sachdev also bagged a gold medal and the title of Champion in the Women's category at the Commonwealth Chess Championship 2016 in Colombo.
Her career successes also include Bronze Medal winner at the Chess Olympiad 2012 in Istanbul, 3rd Place at Reykjavik Open 2015, Silver medal at the Asian Continental Women's Chess Championship 2015 (Rapid Format) and individual Gold & team Silver at the National Team Chess Championships held in Goa, India in 2015.
 Sachdev's aim was always to become one of the best players in the world. The more you win, the more you want to win. As a Redbull athlete, she hopes to get more people involved in the game and wants to help novice players improve their strategy by leaps and bounds. Tania is also a popular chess presenter and commentator.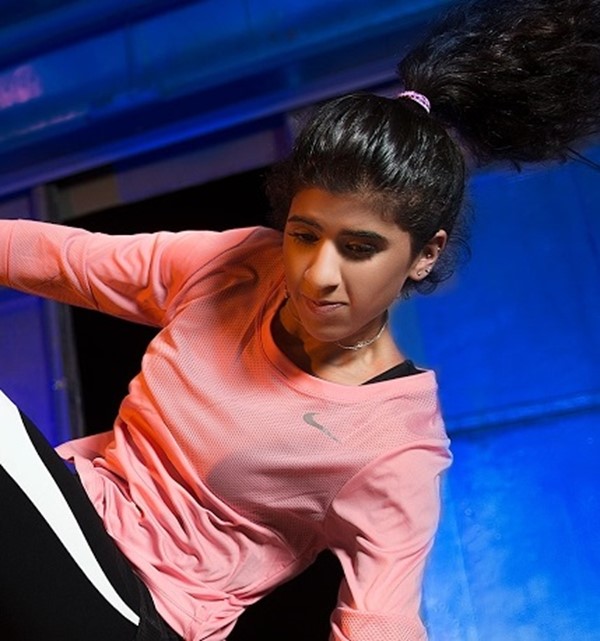 Amal Murad
Born in Dubai, United Arab Emirates, Amal Murad decided to try Parkour training at her cousin's calisthenics gym, Gravity DXB, at the age of 22. 'Parkour' stems from the French word 'parcours' meaning 'the way through' or 'the path', which Amal discovered during a year of dedicated, intensive training. Her skill level was noted by her cousin Yousuf Al Gurg, who helped her achieve her goal to become the first all-ladies Parkour trainer in the region. Murad, who was a full-time graphic designer at the time, would spend her mornings at her day job and her nights and weekends training ladies and children. Her classes demonstrate the fundamentals of the freestyle sport that involves controlling movement, running, climbing, flipping and vaulting over obstacles. For Murad, Parkour is a form of expression and the way one flows through movement. Apart from the physical aspect, she helps her students build confidence and overcome their fears. As the first female Emirati Parkour trainer, her aim is to inspire more people to discover what their bodies are capable of.
Emma Lax
Emma Lax is the Founder and Managing Director of We Are Disrupt, a sports marketing agency specialising in women's sport, following on from a the role as Head of Women's Sport and Lifestyle for CSM Sport and Entertainment. In 2012, tired of patronising health magazines and male dominated sport pages, Lax also created award winning women's fitness blog, Lunges and Lycra, which has featured in Stylist, Red Magazine, Evening Standard, Easy Living and Cosmo Body. Lax was recently selected by Sports Industry Next Gen as a future industry leader. She is also a  Mentor for Elevate, a free mentoring programme for the events industry, as well as an Ambassador for Girls Active, a Youth Sport Trust initiative, funded by Sport England, in partnership with This Girl Can and Women in Sport.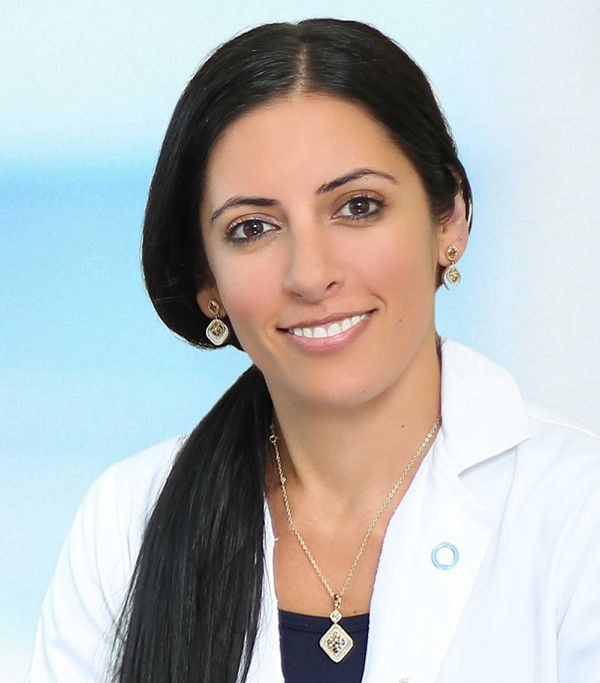 Dr Hawaa Al Mansoori
Dr Hawaa Al Mansouri is one of the first of a new generation of Emiratis to specialise in a career in medicine. She was awarded the prestigious Presidential Scholarship to study in the U.S in 1999 and became the first non-American woman to graduate from George Washington University School of Medicine & Health Sciences.  She has extensive experience in the field of population genetics and a keen interest in linking basic science bench work to solving clinical issues, with additional, valuable experience in the care of patients at National Institutes of Health (NIH), a leading research institute. Since completing her endocrinology training in the U.S, she has become a leading figure in the regional study and practice of endocrinology and diabetes.
She is an innovator and entrepreneur, contributing not only to new schools of thought in her areas of specialism, but is also the inventor of an ultrasound-compatible FDA-approved guide wire introducer for peripheral access, the Sonostik, which will soon be in production in the United Arab Emirates. She was presented at the 2014 UAE Government Summit by H.H. Sheikh Mansour bin Zayed Al Nahyan as an example of success in education and innovation. For her innovative efforts, she received the prestigious "Firsts in the UAE" award, granted by H.H Mohammed bin Rashid Al Maktoum. Since then she has presented and acted as Master of Ceremonies at events such as the World Government Summit. 
Dr Al Mansoori was appointed Deputy Medical Director at Imperial College London Diabetes Centre in 2016, the region's leading one-stop-shop for diabetes treatment, research, awareness and professional education, and focuses on lifestyle practices as an effective measurement tool for managing, preventing and even reversing diabetes for her patients at the clinic.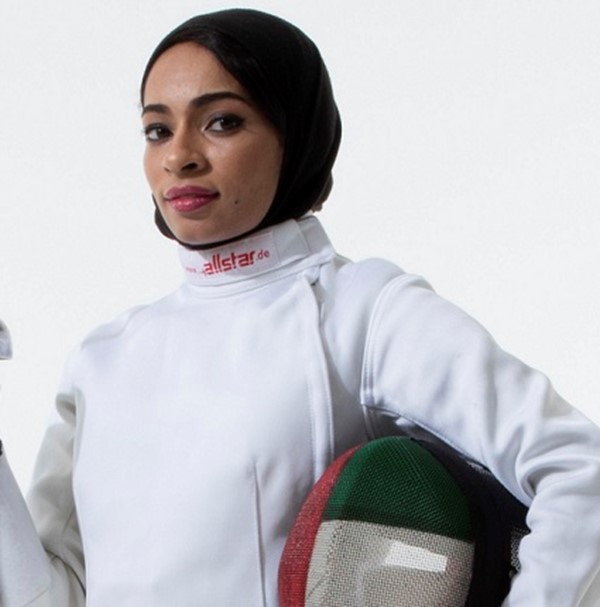 Anoud Al Saadi
Anoud Al-Saadi began her athletic journey as one of the top UAE national fencing players in the female division since the age 12. In 2012, she started to excel within her team, to later join and take lead of the UAE national team for women's fencing.
Al-Saadi has achieved a number of titles and achievements within the UAE, GCC and Arab region, most notably winning first place in the Arab Women's Sports Tournament in 2014, three gold medals and a series of victories in multiple categories at numerous tournaments across the GCC. Al-Saadi also took part in a series of international sports events, such as the Egyptian Cup in 2014 and the under-23 Asian Championship held in Tokyo, Japan in November 2016.
Al-Saadi, who holds a bachelor's degree in applied sciences from the University of Sharjah, aspires to build a sports career and inspiration in the sport of fencing, and promote an empowering brand for women in sports in the UAE.
H.E. Aref Hamad Alawani
HE Aref Hamad Al Awani is General Secretary of Abu Dhabi Sports Council (ADSC) which was established in 2006 and is aligned to the emirate's leadership vision to develop sport and youth activities. The Council promotes an effective, emirate-wide sports calendar that stimulates the desire to participate in quality sports among all Abu Dhabi residents and helps the talented and motivated reach their sporting potential.
The Council also hosts and supports the staging of international world-class sporting events to position the emirate as a hub of world-class sporting action and a major events destination.

HE Al Awani, who holds a Bachelor Degree in Business Administration & Bank Services from the UAE University, brings to his ADSC role a wealth of management experience which spans key roles within the UAE's telecommunications, transportation, media and sports landscapes. He has held a number of high profile positions at sports committees and clubs in the UAE.

Under HE Al Awani's guidance, ADSC has greatly increased Abu Dhabi's international sporting calendar. He has played an integral role in securing the renewal of the five-year headline sponsorship of HSBC for the annual, European Tour season-opening Abu Dhabi HSBC Golf Championship and in launching, together with the bank, the emirate's biggest grass roots initiative to encourage take up of the sport among its youth.

HE Al Awani was also instrumental in bringing key major events to Abu Dhabi across a range of sporting disciplines including the 2017 and 2018 FIFA Club World Cup; 2019 AFC Asian Cup; ITU Abu Dhabi World Series Triathlon; the Gary Player Invitational; the Abu Dhabi Invitational, FIBA 3 x 3 Basketball and the Abu Dhabi Tour cycling together with the UCI. He is also currently overseeing the bidding for additional world-class events to be hosted in the emirate.

HE Al Awani is fully committed to garnering community engagement for ADSC events and in promoting sport as a key element in developing a healthy society. He envisages grass roots engagement of youth through school and university links as integral to the development of a sporting excellence culture throughout the emirate.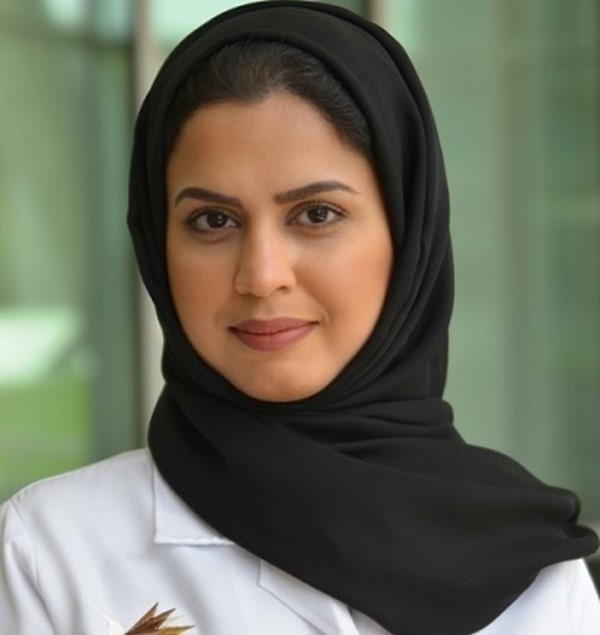 Marwa Al Hosani
Marwa Al Hosani is a physiotherapist in the Department of Physiotherapy and Rehabilitation at Healthpoint, a Mubadala Company. Her specialization and passion is treating and rehabilitating patients with orthopedic and sports-related injuries.
Marwa earned her Bachelor of Science in Physiotherapy from Sharjah University in 2013, one of few Emirati women pursuing this degree. Simultaneous to her studies, she trained for three years at Abu Dhabi Knee and Sports Medicine Centre (ADKSMC), also a Mubadala Company, and completed additional physiotherapy training at more than six hospitals across the UAE.
She began working in the Orthopedic Unit of Healthpoint's Department of Physiotherapy and Rehabilitation following the integration of ADKSMC into Healthpoint. She is an integral member of the team, including the women's-only center staff.
Al Hosani is a member of the Emirates Medical Association (EMA) and frequently provides physiotherapy support for athletes at events in the Abu Dhabi community.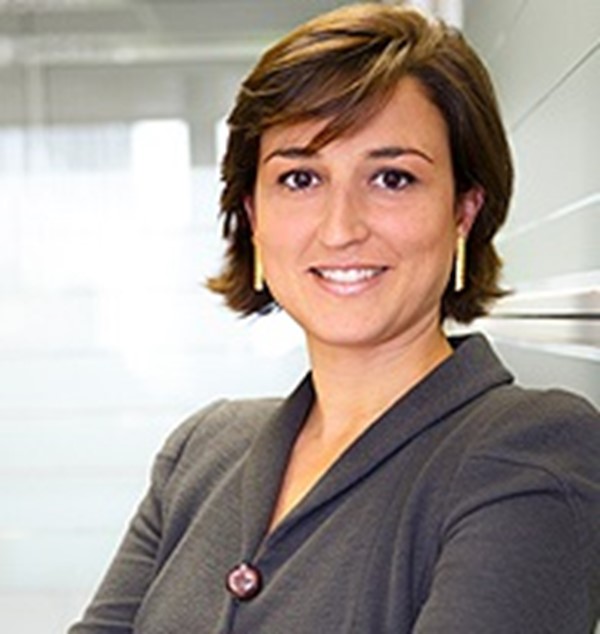 Maria Teixidor Jufresa
In October 2015, Maria Teixidor Jufresa was appointed as a Vice-president and Secretary to the FC Barcelona Foundation, the legal entity through which FC Barcelona conveys its corporate social responsibility. The Foundation proposes programs aimed at transmitting positive values to children and teenagers, which involves sporting activities as a mean to promote healthy development.
She is also in charge of Social Areas involving kids and seniors' activities – such as the FCB Senate. Teixidor also represents the Club in the Barcelona Sports Council Women and Sport Working Group 
In January 2017, Teixidor also assumed the presidency of the Grup Edelmira Calvetó, which she had joined in 2015 as a member. This group was created back in 2011 with the purpose of recovering the legacy of women in FC Barcelona's history, claiming a role for female members of FCB, raising the profile of women in the club, and reflecting the important role women play in sports.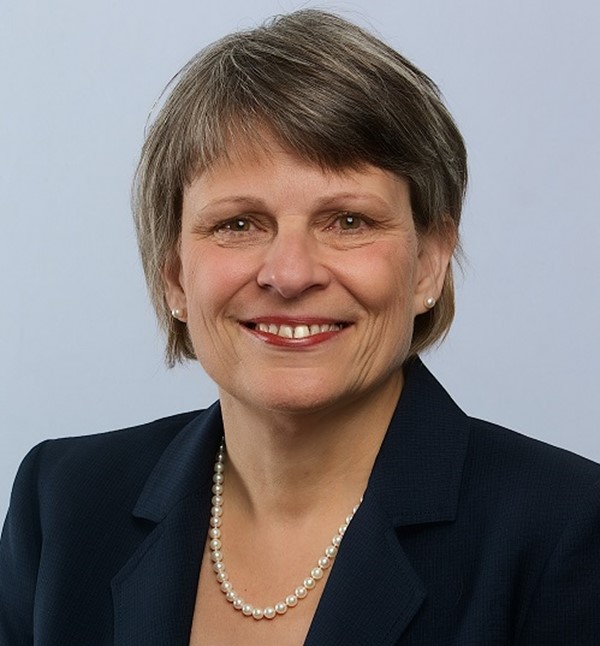 Ann Williamson, PhD, RN, NEA-BC
Ann Williamson, PhD, RN, NEA-BC, joined Cleveland Clinic Abu Dhabi in 2014 as the Chief Clinical and Nursing Officer. Previously, she was the Associate Vice President for Nursing and Chief Nursing Officer at the University of Iowa Hospitals and Clinics, an academic medical center, where she oversaw nursing services and patient care.
Ann also served as the Associate Dean for Practice at the University of Iowa College of Nursing. Prior to that, she held a number of leadership positions at the University of California San Francisco Medical Center between 1992 and 2008, including Interim Chief Nurse, Director of Nursing Education and Research, Manager of the Emergency Department and Joint Commission Coordinator.
She was recently awarded a Lifetime Achievement Award for Nursing Excellence from Cleveland Clinic in the United States. In 2007, Ann received the Chancellor's Award from the University of California San Francisco for exceptional university management. She earned a bachelor's degree in nursing from the University of North Carolina at Chapel Hill, a master's degree in nursing from the University of Texas at Austin, and a doctorate from the University of California San Francisco, with a concentration in nursing informatics and health systems.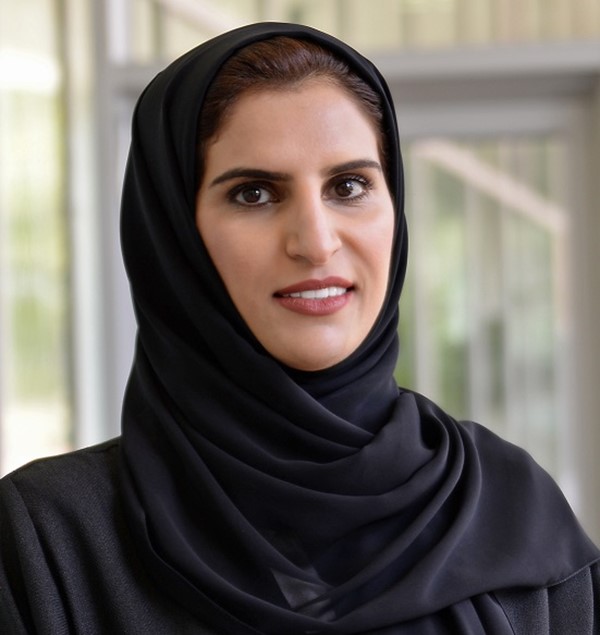 Dr Mai Ahmed Sultan Al Jaber
Dr Mai Al Jaber has over 12 years of experience practicing General Medicine in Abu Dhabi. Her career in healthcare began as a General Practitioner at Zayed Military Hospital (ZMH) in 2005, where she provided preventative care and treatment to patients while overseeing the implementation of ZMH's continuing medical education program.
Her strong interest in the field of public health, particularly in Women's Health, helped earn her a Masters in Public Health and Leadership, from the Bloomberg School of Public Health at John Hopkins University, Baltimore, Maryland (USA).
In 2012, while working at Zayed Military Hospital, she developed and implemented several health education programs for several military units, from implementation of health campaigns concurrent with local and global health events to increasing awareness of select health topics. She also began her year-long secondment at Fatima Bint Mubarak Ladies Sports Academy as Project Manager of Daily Operations. Dr Mai joined Healthpoint as General Practitioner; then promoted to Deputy Medical Director and Head of Public Health Initiatives in 2013.
Dr Mai continues to be a leader in the community by staying active on the boards for the UAE National Olympics Committee, the Fatima Bint Mubarak Ladies Sports Academy and is a member of the Emirates Medical Association.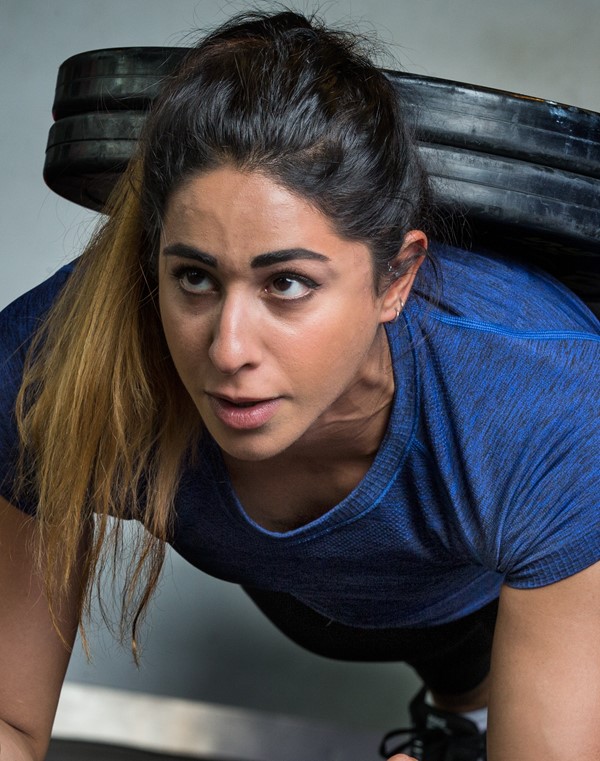 Sheikha Al Qassemi
Shaikha Al Qassemi is a 28-year-old CrossFit coach who continuously develops herself through education She has taken part in 12 courses over four years and hasn't skipped an opportunity to sign-up for two day workshops and movement seminars to further her experiences and training. 
With her new venture, Platform Fitness Gym, Al Qassemi has created an environment for people to train, learn and educate. The gym was inspired by coffee spaces that she had visited in Singapore and CrossFit boxes based around Scandinavia. Al Qassemi plans to expand her business interests into the organization of workshops, seminars and courses in movement, life coaching and self-development.
 "My mission is to inspire the UAE fitness movement, increase the awareness, encourage more women and men, to get stronger and fitter for life, and to make a change for future generations," she says.