IIHF Women's Challenge CUP of Asia 2019
April 14 - 19, 2019 : Abu Dhabi Zayed Sports Ice Rink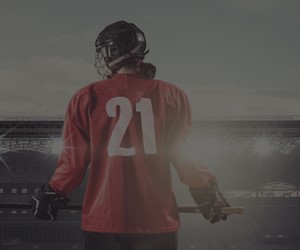 The Fatima Bint Mubarak Ladies Sports Academy (FBMA) along with the UAE Ice Sport Federation have jointly organising the IIHF Women's Challenge Cup of Asia 2019. Kicking off in Abu Dhabi on Sunday 14 April, the event will gather players from both the UAE and across the world to compete in this six-day tournament from 14-19 April at the Abu Dhabi Ice Rink, Zayed Sports City.
There will be two divisions within the championship, featuring countries: the host nation UAE; Chinese Taipei; New Zealand; Thailand; Malaysia; Singapore; Philippines; India and Kuwait.
The IIHF Women's Challenge Cup of Asia 2019 is hosted in the UAE for the first time, outlying the intent of the country to host international sporting events at its world class facilities.