FBMA Archery Course
4-20 February 2018 : Alforsan International Sports Resort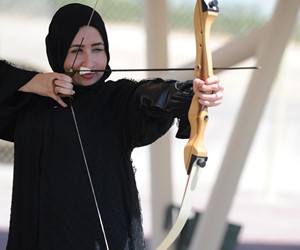 Join "FBMA Archery Course" starting on 4th of February to 18th February 2018, all participants will be part of the final competition that will be on Tuesday February 20 at Alforsan International Sports Resort.
FBMA aims to increase the number of female participating in different sports and encourage girls to try new sports to improve their skills providing them the venue and coaches they need and motivate them with great prizes for those who win in the final competition.
Limited spaces available. Registration fees: 250 AED/person.
For inquiries and registration email us at: f.alameri@fbma.ae 
Or call from Sunday-Thursday 9:00am-4:00pm  on: 022057341